---
About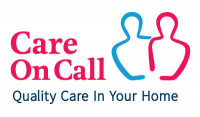 Care on Call provides high quality and personalised home care support services for people of all ages throughout New Zealand
Whether you live in your own home, a retirement village or a rest home; our highly trained staff are provided with the latest available technology/innovations to ensure that you or your loved ones have the best support available. We focus on training, care and client compatibility, the care pathway, best practice and clinical oversight. It's your life and we want to help you live it to its potential!
We provide a variety of services tailored to the individual needs of you and your family.
Home Care/Assisted Living
We assist you to live your life, your way, in your home. Our services cover everything from keeping active, to providing companionship, to help with household tasks. Our trained caregivers can assist with daily activities, such as cooking and meal preparation, cleaning, laundry and maintaining a healthy home. Additionally, they can take you or your loved one to appointments, assist with shopping or escort you to community activities.
We provide free in home care assessments on a no-pressure, no-obligation basis. We aim to provide caregivers that are the "right fit" for you, so we want to get to know you in your own environment to best understand your support needs. Finally, to ensure your comfort our caregivers are introduced to you for approval before any care commences.
Holds current Certification to:
NZS 8158: The Home and Community Support Sector Standard.
---
Physical Address:

Level 5, 55 Anzac Avenue, Auckland Central, Auckland 1010
---
Contact Address:

Level 5, 55 Anzac Avenue, Auckland Central, Auckland 1010
---
Contact details:

Telephone: 0800 664 422
Fax:
Email: auckland@careoncall.co.nz
Website : www.careoncall.nz
---
« Back