Lifewise Homecare Services (Provider)
---
About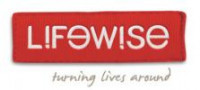 Lifewise Homecare have been providing support for people in their own homes for over 20 years. We take pride in providing quality services, and we are certified to the Home and Community Sector Standards.

Our Case Managers are experienced in strengths-based case management, and our goal is to deliver first class service to our clients, empowering them in their chosen lifestyle. We support our clients to achieve their goals and remain independent in their own homes. We work with our clients, their family/whanau, and other health services and organisations to provide a comprehensive service that meets our clients' needs.
Our services include:
Personal care
Carer support
Medication supervision
Shopping
Respite
Many of our staff have achieved the Certificate of Health and Wellbeing at Level 2, 3 or 4. All staff undergo continuous training and supervision to ensure that the highest standard of care is maintained.
We hold a contract with ADHB to provide support to people over the age of 65, and with the Ministry of Health to provide support to younger people with disabilities and as an Individualised Funding Host. We also have private paying services. If you are interested in accessing any of these or learning more about how Lifewise can support you, please give us a call on 09 623 7631.
Coverage
Central Auckland (traditional support services) and wider Auckland (Individualised Funding services)
Contract Services
ADHB for older people, MoH under 65 year olds with disability.
Private Services
All services can be provided on a private paying basis. Carer support also available.
Holds current Certification to:
NZS 8158: The Home and Community Support Sector Standard.
---
Physical Address:
124 Vincent Street,
Auckland 1010
---
Contact Address:
PO Box 10307
Dominion Road
AUCKLAND 1446
---
Contact details:
Telephone: 09 623 7631
Fax: 09 630 8956
Email: homecareservices@lifewise.org.nz
Website : www.lifewise.org.nz
---