Hokianga Health (Provider)
---
About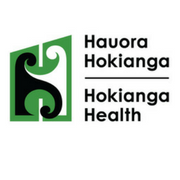 Hauora Hokianga is a Māori Health Provider owned and governed by the people of Hokianga.
Hauora Hokianga provides Home Support Services for the elderly, eligible under 65-year olds, ACC injury patients and disability support care.
The home and community services for over 65s are assessed and coordinated by a Needs Assessment Coordinator (NASC) with the support of the community health nursing team.
Holds current Certification to:
NZS 8158: The Home and Community Support Sector Standard.
---
Physical Address:
163 Parnell Street
Rawene 0473
Hokianga
---
Contact Address:
Private Bag 753
Kaikohe 0440
Northland
---
Contact details:
Telephone: (09) 4057709
Fax: (09) 405 7875
Email:
Website : www.hokiangahealth.org.nz
---