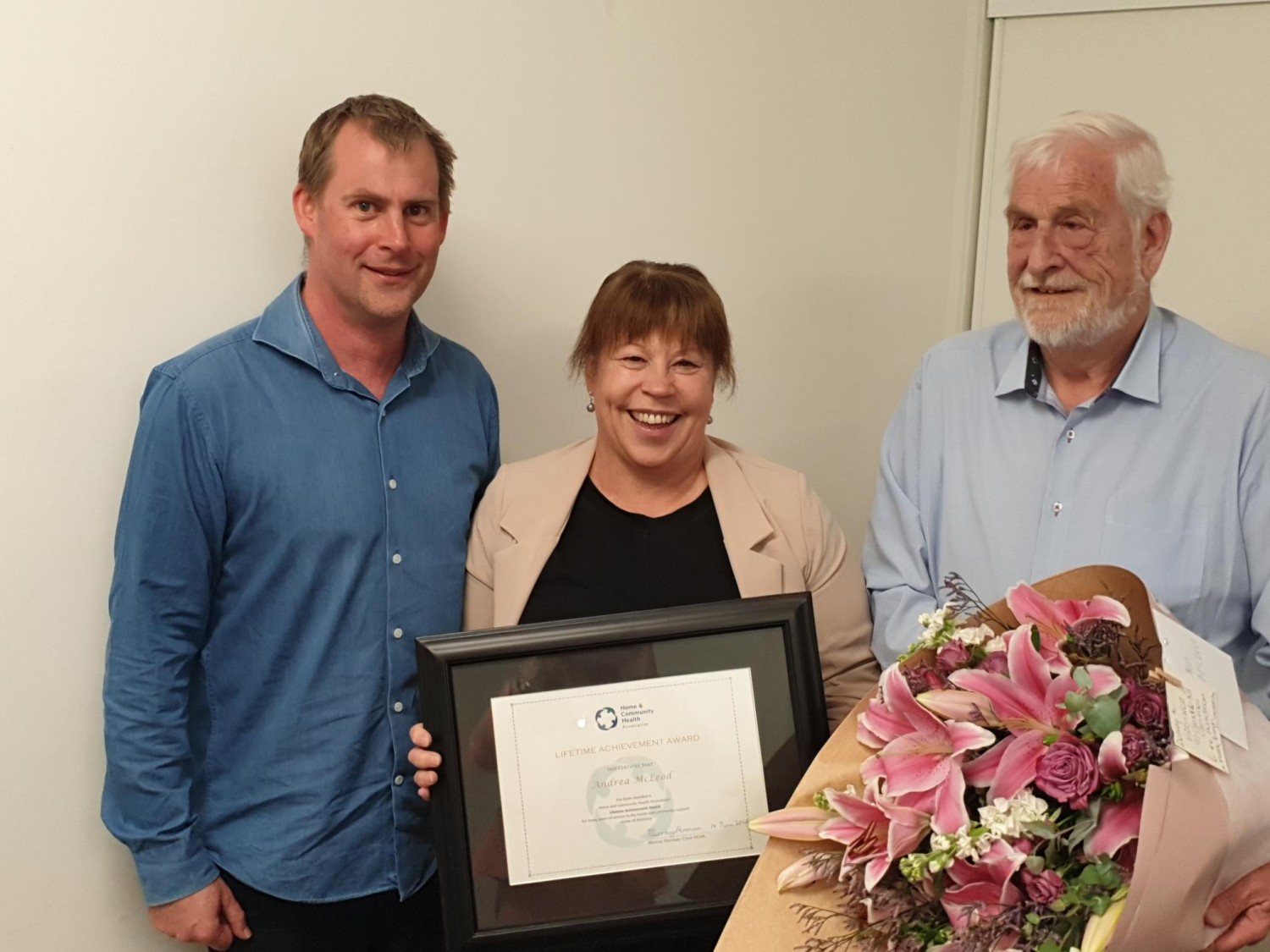 Former Chair Andrea McLeod receives her Lifetime Achievement Award from current HCHA Chair Murray Penman (left) and CEO Graeme Titcombe (right).
At a recent Board meeting in Auckland, Andrea McLeod, General Manager Social Services, Presbyterian Support Northern, was awarded a Home and Community Health Association Lifetime Achievement Award for her many years of service to the home and community support sector of Aotearoa.
Andrea was a member of the HCHA Board and Chair for over eight years to 2021. With a background as a Registered Nurse, Andrea has held a number of senior roles in the health sector and has been involved in the home and community sector since 2006.
Andrea guided the Association through a period of substantial challenges and change. She was involved in IBT discussions, together with the support worker pay equity settlement, and was Joint Chair of the HCSS Joint Working Group. In addition, she represented the sector as both Director and Deputy Chair of Careerforce.
The HCHA Board and staff congratulate Andrea on her award and thank her for her significant contribution to home and community support services in New Zealand.